After Sales service
NEW : Click to connect to the support portal for your warranty and repair requests ->Send a request
Technical department
TECHNICAL DEPARTMENT
With 25 years of experience, Avranches Automatic has acquired a know-how which allows the company to be recognized as an expert in the field.

Its high qualified team of technicians is at your disposal to help you in various areas such as: monitors, pcboard, main board, repairing as well as spare parts supplying and technology watch. Ask our spare shop for any spares parts you may need.

Every device going out the firm is subject to stricts, professionals controls which guarantee the quality of the products delivered.
In particular, second hand materials are checked and refurbished. Our experience leads us to change parts which could present a risk on the materials, which bring you an irreproachable quality and reliability.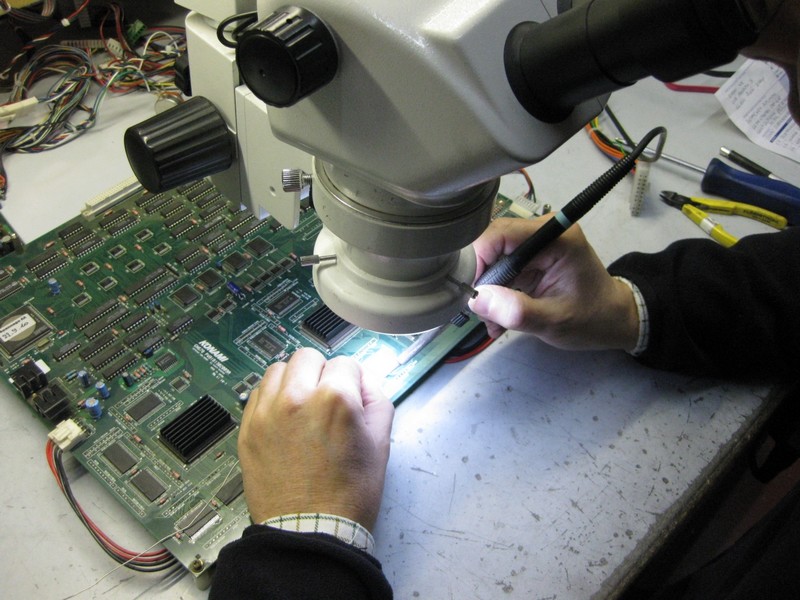 We are repairing :
- SEGA boards
- Bally/Wiliams/Stern/Data East ...
- KONAMI boards
- Namco boards
- Merit touchscreen boards


Please contact us for more informations.